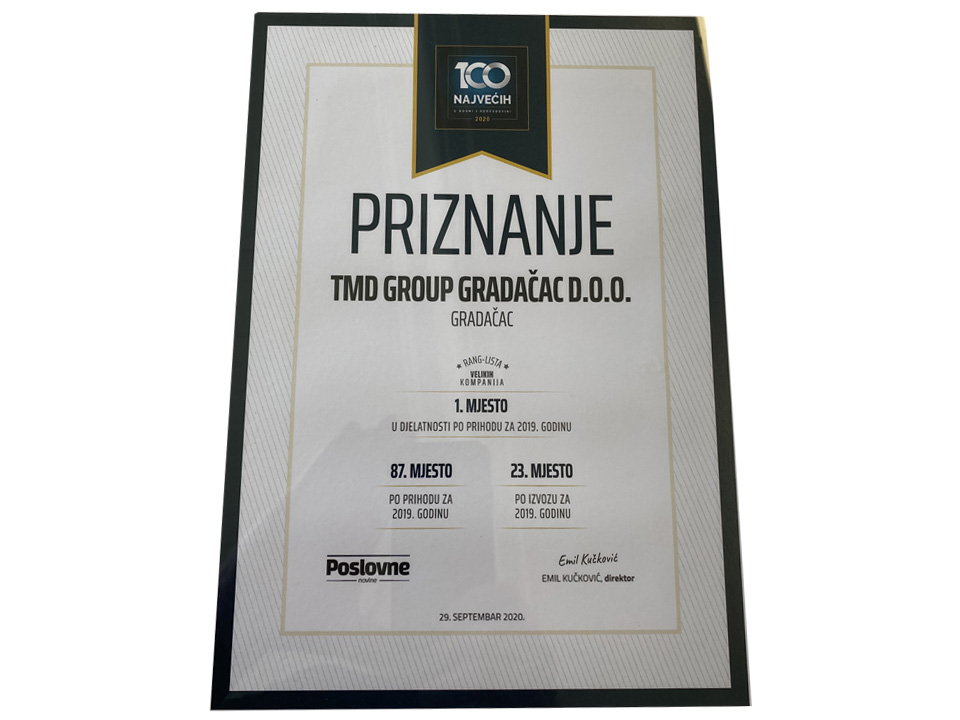 Under the slogan "We must move forward", a press conference was held, the final presentation of the winners of the 33rd project "100 largest in BiH", which is traditionally organized by Poslovne novine in co-organization with the Foreign Trade Chamber (VTK) BiH and credit rating agency LRC Sarajevo, and the general sponsor of EuroExpress express mail Banja Luka.
""At a time when the global, regional and domestic economies are facing business challenges caused by the COVID-19 pandemic, it is now more important than ever to bring the BiH economy back into focus and present to the public positive examples of companies that have managed to adapt their business model. would overcome the crisis and achieve excellent business results. They all of us can be the sign that it can and must be ahead, so read the slogan of this year's conference. In addition, it is important that we now have data on the business of companies in 2019, which next year will be the basis for monitoring the effects of the pandemic on the BiH economy. "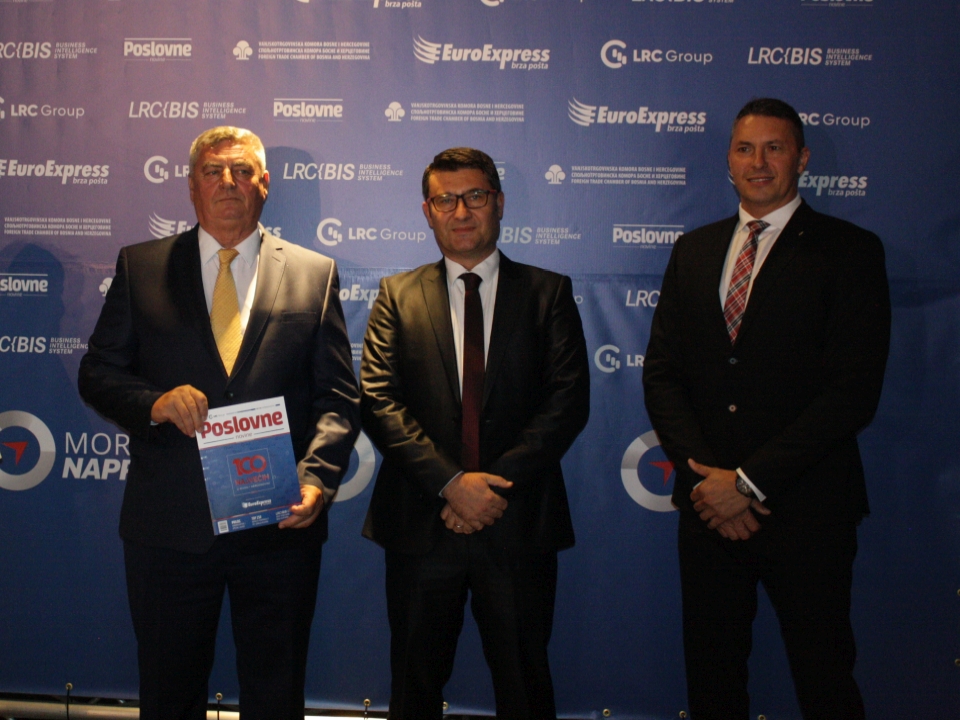 This year, 34,516 companies from the Federation of BiH, Republika Srpska and for the first time from the Brcko District were analysed, which submitted their final accounts to the competent entity agencies within the deadline.
Recognitions for the largest exporters in the TOP 100 were presented by Dr. sc. Vjekoslav Vuković, President of the Foreign Trade Chamber of BiH, and this year the project recognized our efforts, work and export orientation, and TMD – GROUP is this year's winner of the award for 1st place in the industry in terms of revenue for 2019 – in