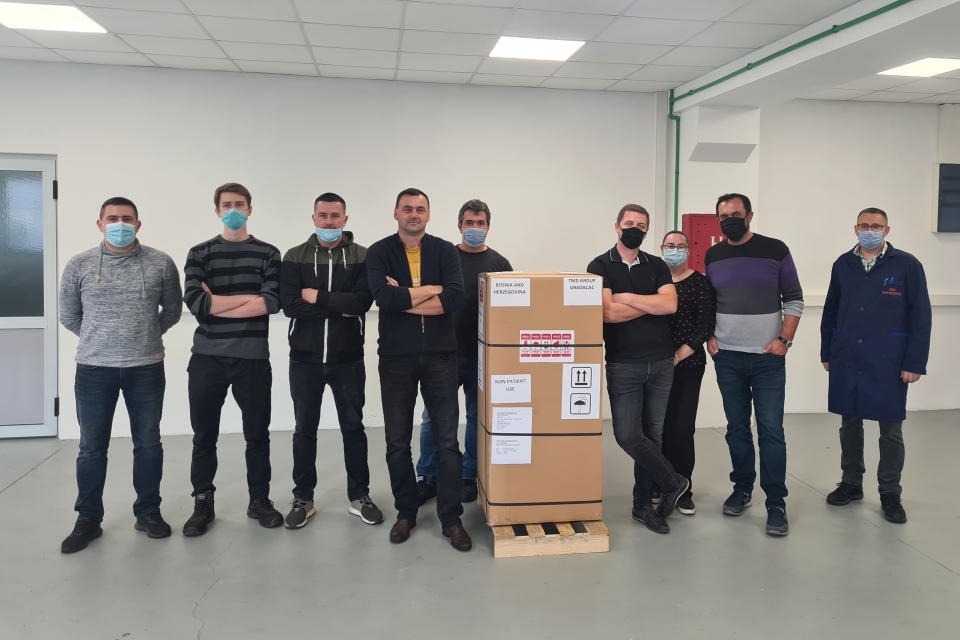 In the previous period, we have witnessed various positive and negative comments when it comes to our future product and the first mechanical ventilator manufactured entirely by efforts of experts from TMD Group with the participation of experts from UCC Tuzla.
Today, for all those who believed in this project, we have one piece of historical news, not only for our company but also for the wider community, and that is that the first BiH mechanical ventilator today was shiped Birmingham (UK) where it will go through a series of tests. The most important initial segment towards certification is the initial verification of usability that the English company will provide after testing on artificial patients.
Of course, the speed of further implementation of other steps to the final serial production depends on the test results, which is preceded by the creation of the entire project technical documentation, harmonization and certification of products according to adequate medical and technical standards and regulations and finally obtaining the CE mark.
In addition to the leadership and management of the company, great credit for this success so far belongs to all our engineers, workers and everyone else involved in this unusual event.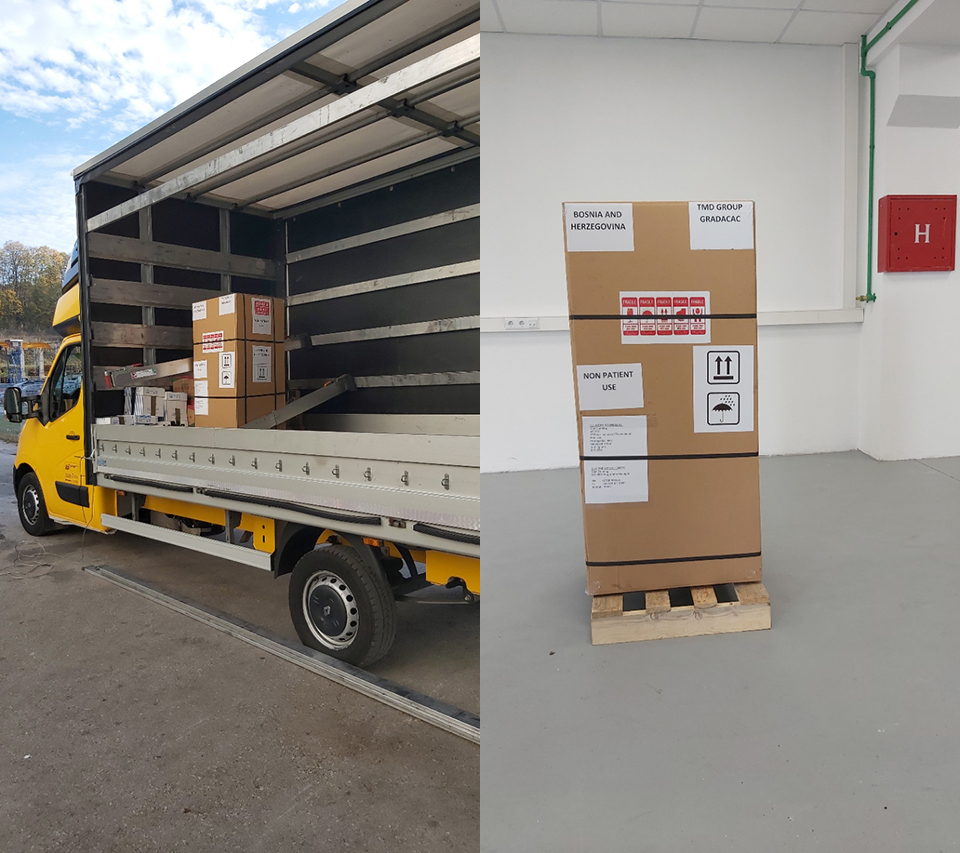 ---