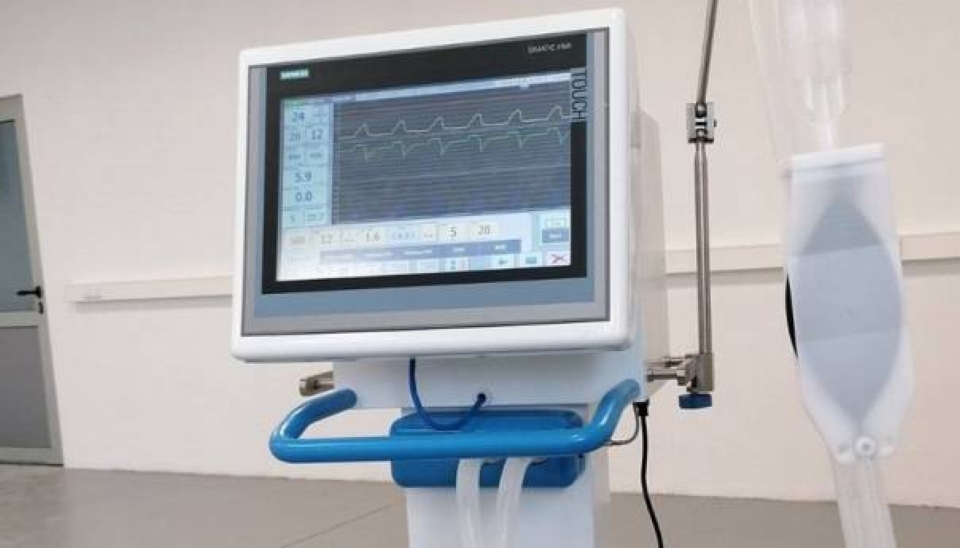 It is our pleasure to announce that the Medical Devices Testing and Evaluation Centre (MD-TEC) has completed testing of a prototype intensive care mechanical ventilator recently designed and built by TMD Group d.o.o. Gradačac with input from Tuzla University Clinical Centre. MD-TEC provided an extensive functionality and usability report, and TMD Group are now developing a modified prototype.
In March 2020, as part of the UK Government's response to the COVID-19 pandemic and the potential heightened requirement of ventilators and associated medical devices, MD-TEC became the designated testing facility for the UK Government's Ventilator Challenge. Since then, MD-TEC has been testing prototypes developed by companies across the world.
Professor Tom Clutton-Brock, Clinical Director of MD-TEC, said: "Considering TMD is not originally a medical device manufacturer, the ventilator achieves a remarkable level of functionality and usability. Their efforts should therefore be regarded as a significant achievement, and we look forward to continuing work with them as the prototype is developed."
TMD Group Director, Adem Hanic said: "I am extremely proud on my team of experts for developing the ventilator prototype in such a short period of time and which has received positive comments from MD-TEC. As we continue to work on improvements, we are aware we have started a new industrial sector in BIH – production of medical devices. As a next step, we hope to secure a CE marking and to start with volume production. In parallel, we are exploring opportunities for development of other medical devices too."
"MD-Tec's report is indeed good news for TMD Group and for Bosnia and Herzegovina. As I have always said, Bosnia and Herzegovina is a country of smart and hard-working people and they need to be given a chance. I am delighted we were able to support TMD Group is doing exactly that and I look forward to seeing their ventilator in full production here", said Matt Field, British Ambassador to Bosnia and Herzegovina.
Notes to Editors
MD-TEC, based in the Institute for Translational Medicine on the Queen Elizabeth Hospital Birmingham site, provides support for the accelerated development of medical technologies.
Originally funded through the European Social Innovation Fund and collaborative partnerships with the University of Birmingham and Aston University, MD-TEC is a state of the art testing and usability lab that mirrors the clinical environment, where device prototypes can be tested and evaluated at every stage of development to ensure they are fit for purpose, improve patient care and will ultimately add value to the clinical portfolio.
TMD Group d.o.o. is a Gradačac-based is a manufacturer of forged and machined bearing components and other high-precision steel components for Automotive, Railway and Industry Applications. The company has 70 years of experience in metal-works and is one of the biggest exporters from Tuzla Canton supporting customers in Germany, Austia, Slovenia, Italy, France, Bulgaria and Sebia.
For more information on TMD Group d.o.o. please visit tmd-group.ba